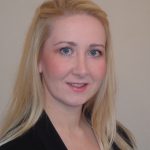 Dr Rachael Coates – MBChB BSc MRCS(Ed) After graduating as a doctor in 2007 from Liverpool University Rachael continued to pursue a career in surgery.  Currently working in research into Transplant surgery she has always had an interest in the skin and aesthetics taking several optional extra placements in this as an undergraduate.  Following training through Oris Medical, a reputable aesthetics doctor-run company whose ethos is in favour of regulation of the aesthetics industry and appropriately trained and skilled practitioners; Rachael began a Saturday morning clinic @Skincompany, Yarm.  Application of her practical skills has set her practice apart from other local practitioners whom are not trained surgeons.  Constantly striving to stay up to date Rachael is continuing training into advanced aesthetic non-surgical procedures so if a treatment you require is not on the pricelist please ask for availability and advice.
We feel that accountability in a largely unregulated field is paramount.  By having a regular Saturday morning Clinic Dr Rachael Coates is regularly available for questions or concerns, ad-hoc follow-up appointments and directly to deal with any complaints or concerns.  Having a doctor lead an aesthetic clinic also provides clients with the assurance that should they require a prescription for a complication of a procedure which has occurred (such as acyclovir for cold sore reactivation) then they will not have a lengthy wait at their general practice to obtain this.
Visit Dr. Rachael's website.