Ten years on and The Skin Company has evolved with our service portfolio now including physiotherapy, chiropody and clinical treatments.
As a premier Beauty Salon in Yarm our aim has always been to provide clients with totally unique treatment programmes specially tailored to meet their individual concerns, expectations and aspirations. @The Skin Company we still strive to offer the latest treatments and technologies for all matters relating to the skin and beauty.
Our clients can be confident that they will always be kept up to date with the latest products and innovations that reflect the Skin Company ethos.
For this reason, you will find that here at the Sin Company we offer complimentary consultations with no obligation to proceed with any treatment on all matters relating to the skin.
Founder, Lisa Chapman, has over 20 years experience in the beauty industry and has worked in many locations around the world including Harley Street, London, Dubai and Paris. During this time she has developed a detailed knowledge in all aspects of the beauty business from first qualifying and working hands on as a therapist to developing a beauty distribution and training business through-out the Middle East.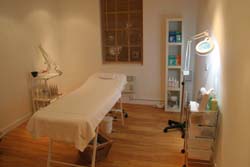 As a qualified lecturer in beauty therapy, Lisa has worked for several of the largest skin care brands. As Training Director, based in Paris, Lisa travelled extensively delivering training seminars and new product launches in Europe, China, Mexico and Singapore
Her role as Managing Director, based in Dubai, allowed her to develop a successful distribution network for several professional skin and nail care brands throughout Dubai, Kuwait, Bahrain, Oman and Qatar. During her time in Dubai she was responsible for sourcing new product ranges to add to the companies existing lines and developed a keen ability to recognise a gap in the market.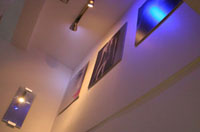 The Skin company opened its first centre in 2002 and Lisa worked in a 'hands on' role to develop the centre and build the Skin company ethos.
Lisa, "I am passionate about the need to remain at the cutting edge of new technologies in all matters relating to the skin. It is our goal to keep the Skin Company centres and their clients informed about the latest innovations in treatments and technologies that reflect the Skin Company ethos."`