Book your appointment at the 'Skin Bar' today.
Face Mapping. In just 15 minutes you'll find there's a whole lot more to your skin than you think.
Call 01642 786998
The moment your skin changed. Forever.
When Dermalogica meets skin, skin health is redefined.
Our promise to you is that your skin will never have felt as clean, or as healthy, as after one of our professional services; nor will you leave our Skin Bar® without truly understanding your skin, and its needs.
Our therapists are among the best trained in the industry, and each has postgraduate certification from The International Dermal Institute.
What does that mean for your skin?
Quite simply: Real Treatments. Real Answers. Real Products. Real Results!
Skin Co News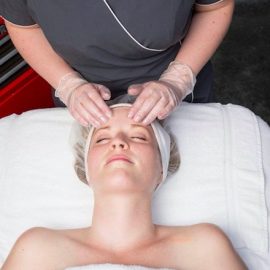 During the month of August: Combat Pollution on your skin by adding an anti-pollution power exfoliant like Daily Superfoliant to your evening regimen. It helps detoxify pores and prevent the adherence of skin-ageing pollutants for firmer, healthier -looking skin. Claim…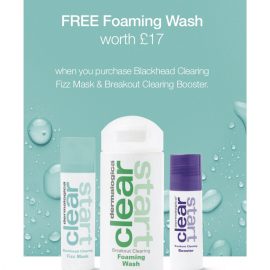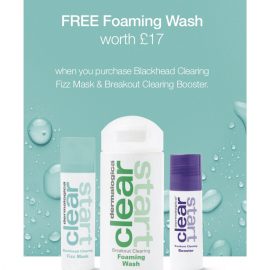 Try or buy NEW!Clear Start Breakout Clearing Booster and Blackhead Clearing Fizz Mask with one of two great offers Purchase Breakout Clearing Booster and Blackhead Clearing Fizz Mask and receive a FREE foaming wash worth £17.00 plus FREE blotting paper.…
What our clients say
If you do anything this week book an appointment for the Deramalogica skin bar. Really quick and I now have a fantastic home care regime. Best Beauty Salon in Yarm
Audrey Graham
Mother of 2
I have a chronic problem with my shoulder for months. Thanks to Rita, my favourite physiotherapist I can sleep:-)
Jane More
Managing Director
I had a Dermalogica facial treatment today with Lisa. Apart from looking fabulous it was such an enjoyable and relaxing experience I wish I could have one daily.
Dermalogica, what a find. Once you start your home care regime you'll wonder what you did before.
From the latest in skin rejuvenation and anti-ageing treatments to dealing with acne scarring, we offer expert friendly advice and treatments for every age, type and concern.
Our aim is to provide clients with totally unique treatment programs specifically tailored to reflect their individual concerns, expectations and aspirations. @the Skin Company we continually strive to remain at the cutting edge of new technologies for all matters relating to the skin. Our clients can be confident that they will always be kept up to date with the latest innovations that reflect the Skin Company ethos.
The Skin Company works with some of the worlds best known brands to ensure our customers are always pleased with the results they achieve.
Dermalogica
LVL Lashes
OXYJet - Botox™ & Collagen Without The Needles +
Oxygen Microdermabrasion
Bio-Ultimate Non Surgical Face & Body Treatments + Collagen Treatment Mask
AVIVA LABS Spray Tan
OPI Luxury Natural Nail Treatments
Are You Happy With Your Skin?