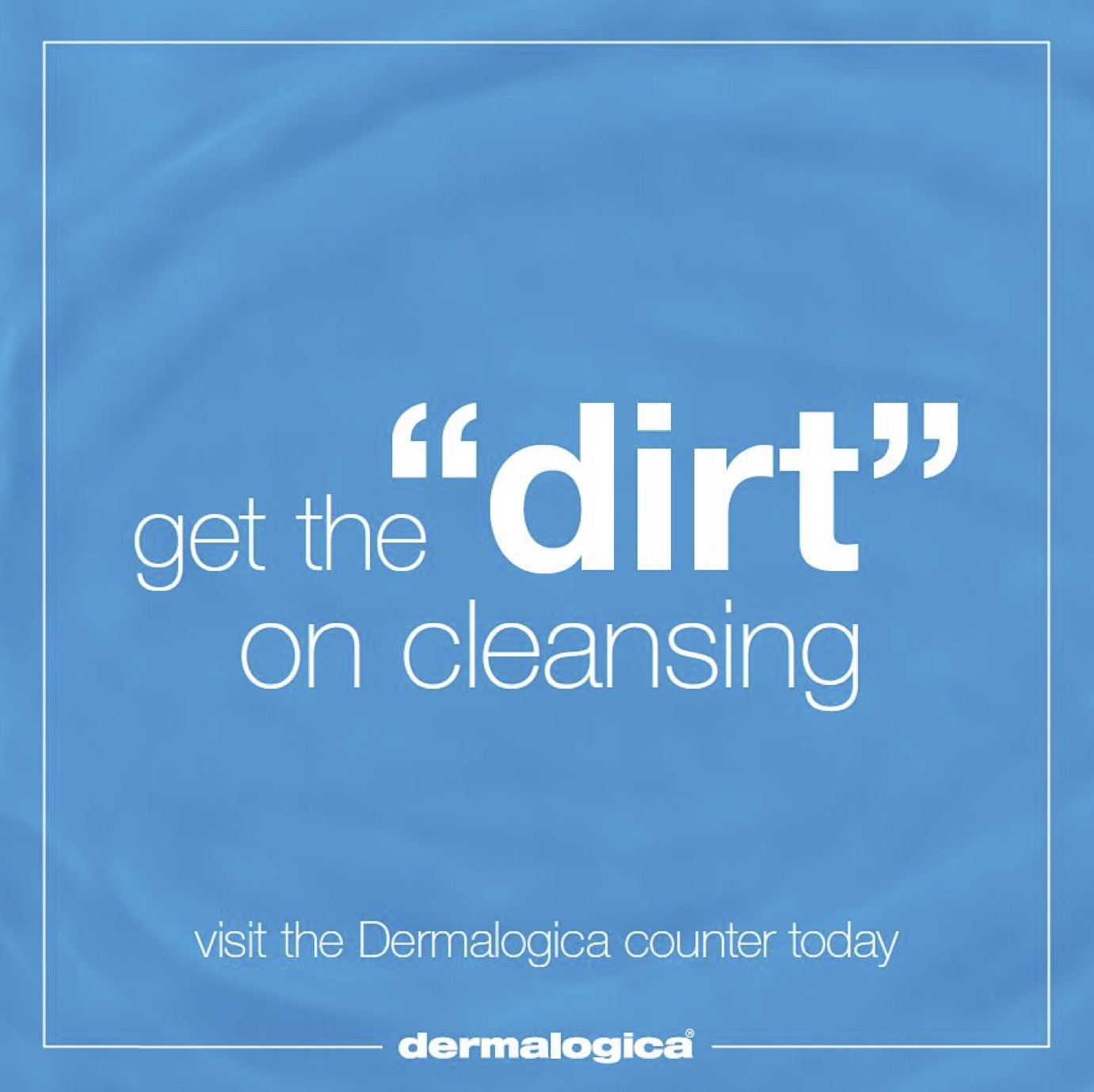 The average amount of time we spend washing our faces is just five seconds! This is not nearly enough time to deal with pollution, make-up, dead skin, dirt and oil. If there is one professional secret everyone should adopt for clean, clear and glowing skin, its double cleansing. Done by the dermalogica professionals for over 30 years, a double cleanse starts with Step Zero: to remove all the grime and daily build up from the surface of your skin followed by Step One: a deeper clean that will target your personal issues like congestion, dryness and sensitivity. After your double cleanse, skin will absorb serums and moisturiser so much better and you will have a perfect canvas for flawless make-up.
step zero: precleanse balm or oil
Using a cleansing oil or balm for your first cleanse ensures removal of all things stubborn – long stay lipsticks, 12 hour foundations, waterproof mascara and sunscreens.
It may sound counterintuitive to use an oil to cleanse if you are concerned about spots but actually it's the very best option. Cleansing oils and balms work on the principle that like attracts like so gather grime like a magnet.
step one: your preferred cleanser
Now that the super cial skin is clean it's time to go deep for that 'squeaky clean' feel. Choose a cleanser that matches your skin type, won't dry the skin and is pH balanced (that means no soaps).
Ensure you also spend some time massaging this cleanser all over your skin, then remove thoroughly with tepid water (not too hot or cold) ensuring you don't over sensitise the skin.
next level: cleansing tools
There are some fantastic cleansing tools you can also incorporate into your cleansing routine that can be used daily or a few times per week as your mood and time allows:
• Cleansing mitts and sponges are both good options if you don't have sensitivity or breakouts as they help to dislodge any surface debris. Ideally use disposable sponges and wash and dry a mitt daily.
• Cleansing cloths are great as they facilitate the removal of the last bit of makeup and cleanser. Because these cloths are soft, they can be used on the most delicate skin. Ideally choose a cleansing cloth over a face
cloth as they are normally made of bacterial resistant material and dry at a rapid rate, reducing the incidence of bacterial formation.
• Cleansing brushes (battery operated or manual) assist in increasing circulation and dislodging dirt and oils. You can choose between either battery operated or manual. Just be cautious if you have red, sensitised skin as these could irritate, or breakouts as they could spread the infection.
• Ultrasonic cleansing blades, brushes, and rubber cleansing heads are another fantastic option to get an even deeper, more effective cleanse.
By investing just a couple of minutes and a little more effort each day, your cleansing routine will pay you back tenfold. Healthy skin is just a (double) cleanse away!
Fresh glow skinsolver – £10.00 performed at Skin Bar 9redeemable against purchase of pre-cleanse balm)  Achieve ultra clean smooth skin with Dermalogica signature Double Cleanse  featuring PreCleanse Balm! This quick skin service deeply cleans and mild exfoliates leaving skin fresh, hydrated and most of all clean! It's step zero in your healthy skin regimen: zero irritation, zero residue.