We are thrilled to add the following treatments to our portfolio,  designed to de-stress, relax and promote tranquility at all times. All treatments are set in a peaceful, relaxing environment and performed by our highly skilled therapists. If you would like more details on any of the treatments or would like to have a try please call 01642 786998 or pop in to The Skin Company 57 High street, Yarm.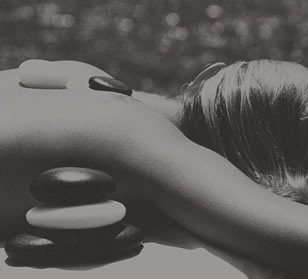 Hot Stone Massage – A natural therapeutic treatment using basalt stones with healing heat to relieve stress, relax and promote inner peace and tranquility.
Full body – 1 hour £45.00
Back of body – 45minutes £35.00
Back – 30 minutes £25.00
TRY OUR TASTER SESSION FOR ONLY £25.00
Indian Head Massage – an energising head and scalp massage which uses pressure pints to de-stress and ease tension
45minutes – £35.00
NEW – Pregnancy Massage – A beautiful treatment designed to provide a relaxing experience during this special time. Our pregnancy massage is designed for Pregnant ladies who are 12 weeks or more to maintain skin tone and elasticity whilst relaxing muscles and lower back tension. Enjoy the sense of well-being and relaxation during this special time.
1 Hour -£50.00