Did you know that 91% of the global population live in places where air quality exceeds the World Health Organisation guidelines limits? Since most of the pollution is invisible it may not be obvious how it affects your skin. Where you live and daily habits can contribute to a range of skin conditions including 'urban skin" .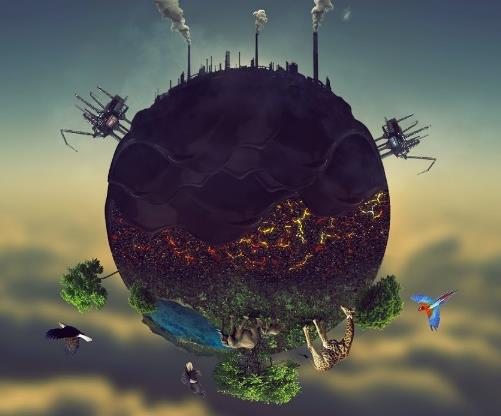 TyPes of Pollution Particular matter – Solid particles and liquid droplets found in the air such as dust, dirt, soot or smoke can contribute to pigmentation and break-outs. Ozone – Emissions form everyday items combine with other pollutants and 'cook in the heat and sunlight causing skin dehydration. Nitrogen Dioxide – traffic, cooking with gas and cigaret smoke contribute to free radical activity, dehydration and skin irritation. Volatile Organic Compounds such as household products and car exhasuts can cause inflammatory and allergic Cigarette Smoke consists of thousands of chemical substances which breakdown lipids on the skin, increase free radical activity and collagen and elastin breakdown.
Overtime the effects of pollution on the skin can cause dehydration, sensitivity and redness, pre-mature ageing, age spots and hyper-pigmentation, oiliness and break-outs. To help minimise the impact of pollution on your skin here are a few things that can help- Try to reduce the number of trips in the car. Avoid excessive idling of your car Combine errands and reduce trips – even try walking. Reduce smoking and boost anti-oxidant intake Implement skin defence with regular skin care routine. Cleansing and exfoliation are essential to clean, repair the skin after exposure. Opt for anti=pollution ingredients found in Dermalogica NEW active clay cleanse and daily superfoliant. Protect and strengthen with Prisma Protect SPF30 or dynamic skin recovery SPF50.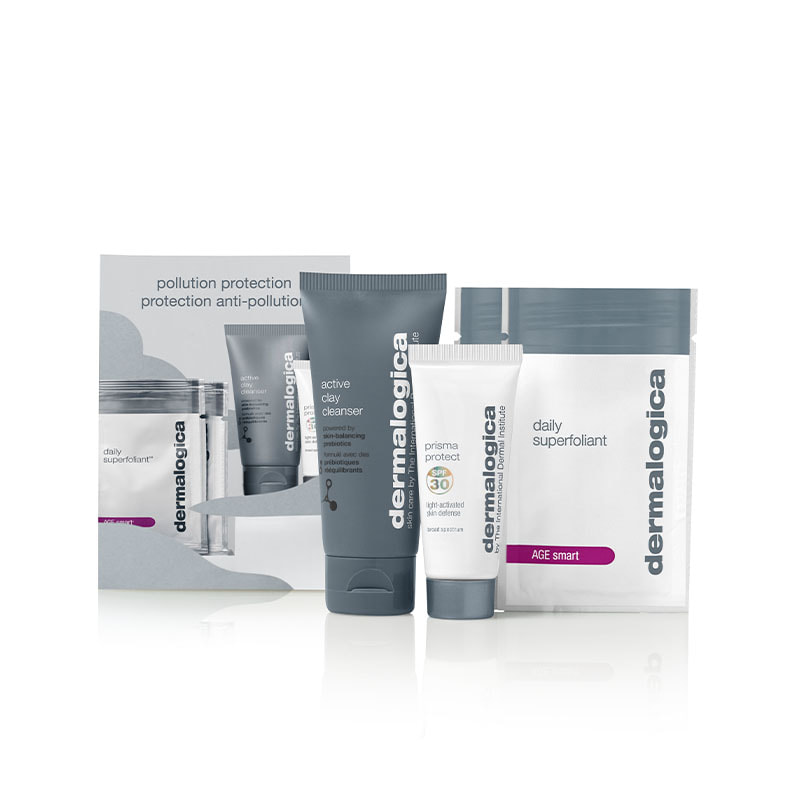 To help you start on the road to combating the effects of pollution on your skin – Step in our pollution protection kit containing our NEW active clay cleanser, best-selling daily superfoliant and prisma protect SPF30 which will help to defend skin against daily damage caused by pollution and other environmental aggressors such as UV rays. Help rid your skin of its Winter blues with your FREE pollution protection kit with any Dermalogica purchase over £65.00. Message to order .
Track local pollution levels by visiting www.skinpollution.com to check levels of pollution in your area. Also, have a look at the amazing NEW Powerbright Dark Spot Serum from Dermalogica. This amazing serum will help to combat hyperpigmentation caused by environmental aggressors.