Janette Love has joined the experts at the Skin Company with over 10 years experience to offer Reflexology and deep, tissue, therapeutic massage treatments
In Janette's words 
"I truly believe that Reflexology / Massage are very much needed by everyone being serious about taking the proper means to live a healthy life. I treat all my clients with the purpose of fully resolving the physical problems they are experiencing. I have over 10 years of experience and passionate about what I do. The human body has been designed to resist an infinite number of changes and attacks brought about by its environment. The secret of good health lies in successful adjustment to changing stresses on the body."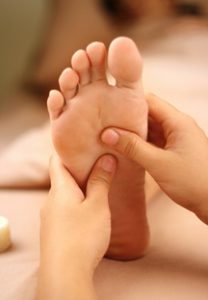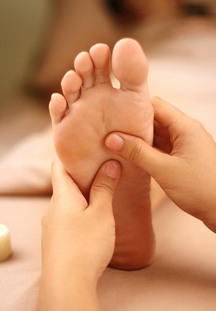 What is Reflexology?
With ever-increasing levels of stress and anxiety, it is important for people to take more responsibility for their own health care needs.
Reflexology is one of the most popular complementary therapies in the UK. It works by applying gentle pressure to specific reflex points on the feet or hands, which correspond to organs, glands and muscles in the body.
Reflexology may help to restore the body to a state of balance and well being. It deals with the person as a whole and with the causes of problems rather than just the symptoms. It also encourages the elimination of toxins, releases endorphins, reduces stress and anxiety, and revitalizes energy.
Many people use reflexology as a way of relaxing the mind and body and counteracting stress. Medical and other health care professionals increasingly regard reflexology for pain management & relaxation to be a well established, respected and effective therapy.
Reflexology is £40.00 for an hours treatment time
Deep Tissue neck, back and shoulder -1 hour – £40.00
Deep Tissue full body massage – 90 minutes – £60.00
To book for appointment with Janette, please call the Skin Company on 01642 786998 or pop in to 57a High Street