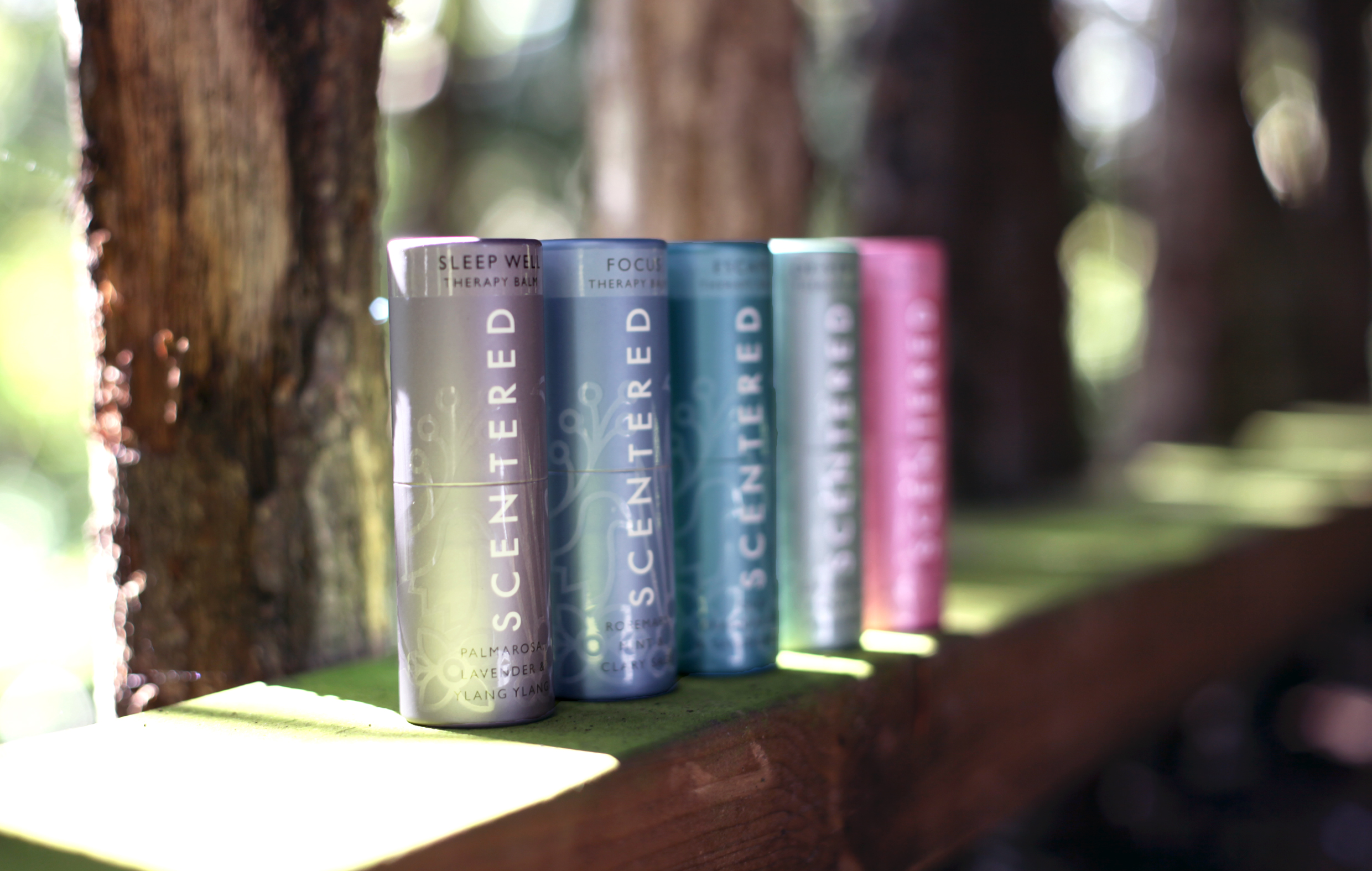 We are very excited to now stock the fabulous Scentered range. A collection of 100% natural aromatherapy products, with six unique essential oils blends, to help you stay centred, no matter where you are or what life throws at you.
Decide how you want to feel from the 6 wellbeing blends
De-Stress, Focus, Love, Sleep Well, Be Happy and Escape. Follow the Scentered Ritual ……. STOP . INHALE . RESET
Our new perfectly portable, non greasy, no-mess therapy balms ensure effective remedy on the go, just choose your blend simply add to pulse points (wrist, neck and temples), inhale deeply and reset your mood……… so simple yet so effective.
Pop in to try for yourself.